SDrift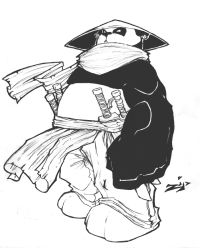 SDrift
Season 1!
Level: 33 - Special Jonin (Ninjutsu)
Sigma Village


- The Village Hidden in Summation -
Doujutsu: (+0)
Range: 1-0
Genjutsu: 11 (+11)
Strength:+4 Range: 1-10 Successes: 1
Ninjutsu: 11 (+5)
Strength:+1 Range: 1-13 Successes:
Taijutsu: 11 (+6)
Strength:+1 Range: 1-10 Successes:
Notice: Information on this is solely the responsibility of the player.
Character Description
It is unknown WHAT exactly he looks like as his body is mostly covered by his cloak and his hat puts his head and neck in perpetual darkness as the only thing seen are two white eyes, but his ninja headband is always seen on around his neck on top of his cloak. He always has a weird blue Ninja Dragon with him as well as a sword strapped to his back. Though this shape can change however, him being recently seen as a Kirby character, his true form is always hidden from prying eyes. Whether its for protection or just his own reason, we will never know.
History
He is a Ninja Wanderer with no past, traveling here and there, not tying himself down to a village permanently but always willing to chat and help around while he is in one. Deep inside though, he hopes to find that certain village to settle down for good, make some good friends while he is at it…Maybe even start his own one day and make an alliance with that village…But who knows what the fates have in store for this guy…One thing is for sure..If you have him as a friend..He is a loyal one…And that won't ever change
Bloodlines
Legacy of a Hero
Allies
Techniques and Jutsu
Summons
None
Items
Themes
None
Trophies
None
Awesome Abilities
None
Signature

page revision: 0, last edited:
04 Jan 2010 18:00