Omar1ofg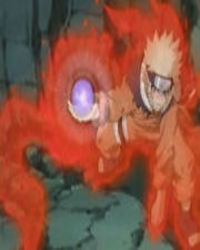 omar1ofg
Season 2!
Level: 61 - jonin
Fantasy Village


- The Village Hidden in Dreams -
Doujutsu: 6 (+0)
Range: 1-10
Genjutsu: 22 (+7)
Strength:+7 Range: 1-14 Successes: 1
Ninjutsu: 20 (+5)
Strength:+6 Range: 1-16 Successes: 1
Taijutsu: 19 (+5)
Strength:+6 Range: 1-13 Successes: 1
Notice: Information on this is solely the responsibility of the player.
Character Description
History
after the Imaginary Village was wasted. he join Celeste and the other who survive the blast and made a new village called Fantasy Village.
Bloodlines
RedEye
Blood of the Reaper
The Trade
Wasteland Disease
Allies
Missions Completed
D Missions: 125
C Missions: 352
B Missions: 1374
A Missions: 131
Reaper Missions: 1458
Outskirts Missions: 114
Wasteland Missions: 13
Burger Missions: 163
Techniques and Jutsu
RedEye
Summons
Mini frog, Wolf pack, Sickle Weasel, Monkey Buttler, Bone Daddy
Items
50 total
* Helper Pin
* Soul Glove
* Heck Butterfly
* Swallowtail Butterfly
* Professor's Hat
* Emo Valentine
* K-Dog's Headband
* Sword of the Reaper
* Shortbunny
* Letter of Marque
* Silver Hairpin
* Glowing Mood Ring
* Blue Flower Hairpin
* 11DBHK's Purple Shades
* Hollow Leg
* Ninja Puppet
* Knapsack
* Ninja Dog
* Substitute Soul Reaper Badge
* Dog Collar
* Monster Mask
* Captain's Jacket
* Soul Candy
* Giant Fan
* Chakra Armor
* Bingo Armor
* Necklace of the First HoCage
* Counterfeit Permit
* Bingo Limiter
* Desert Robes
* Warbound
* Training Sash
* Reaper Blood - Shikai
* Golden Band of Wisdom
* Codec
* Thrill of Battle
* Basic Ninja Gear
* Officer's Pay
* Granola Camouflage
* Survived the Impossible
* Utility Belt
* Streamlined Focus
* RingEye
* Basic Blueprints
* Makeshift Scythe
* Basic Dustcloak
* Average Pistol
* The Cote
* Runner-Up Trophy
* Wasteland Dustcloak
* Sascha
* The Note
* Runner-Up Trophy
Themes
Opening Themes
Hey, Hey, We're the Ninja!
Battle Themes
Stand By Your Ninja
Warstruck
Flip Out
Ending Themes
Good Night, Ninja
Seasons Don't Fear
Trophies
Welcome to the Other Side!
Somebody's Watching You!
Signature

Goals Before Loop
finish Jonin Ascension (Season 2+)(complete)
The Tote (Lvl. 3)
Obtain a Cloak,Glasses,Gun,Scythe (complete)
Reaper Blood - Bankai
Obtaining the Greass bloodline (complete)
Obtaining Boots, Cowl,
Eye of the Storm bloodline
Get All Of Wasteland items(optional)
Notes To Self.
Cloak
1. Dustcloak of Sneaking
Magical Harness + Filter Wrappings
2. Wasteland Dustcloak
Mix Wasteland Harness with Filter Wrappings.
3. Weighted Dustcloak(obtain)
4. Basic Dustcloak(obtain)
5. Vampire Cloak
This is a monster drop from Vampires.
Glasses
1 Solid Shades
*Distill 4x Cracked Glasses for 4x Brass Wiring
*Combine Brass Wiring with Brass Wiring twice, to get 2x Brass Framework
*Combine Brass Framework with Crystal Lens twice, to get 2x Desert Monocle
*Combine one Desert Monocle with a Wolf Rune to get a magical monocle.
*Combine the magical monocle with a Desert Monocle to get Solid Shades
2. Desert Shades
* Mix a Desert Monocle with a Desert Monocle.
* Mix Crystal Lens with Brass Framework.
3. Aviator Goggles
4. 11DBHK's Purple Shades(obtain)
Gun
1. Wasteland Pistol
Mix a Cobalt Firing Pin with a Reinforced Handle.
2. Average Pistol(obtain)
3. Makeshift Pistol
Mix Basic Firing Pin with Basic Handle.
4. Polar Star
This is a monster drop from Crazed Mimiga.
This can also be obtained from the 11DBHK's Lottery.
Scythe
1. Scythe of Razing
* Magical Polearm + Sharp Crystal
* Mix Crystal Slag with Sharpening Stone.
2. Wasteland Scythe
Excellent Polearm with Sharp Crystal.
Mix Cobalt Pole with Perfect Gear.
Mix Crystal Slag with Sharpening Stone.
3. Silver Scythe
Curved Blade
Sharpening Stone with Reflector Shard.
Appraise Ash-Covered Gem *Distill Broken Spyglass
Quality Polearm
* Mix Cobalt Pole with Average Gear.
* Mix Silver Pole with Average Gear.
4. Makeshift Scythe(obtain)
Boots
1. Boots of Walking
2. Wasteland Boots
Mix Six Wasteland Hides with Indestructible Thread
3. Quality Boots
Mix Quality Boot Design with an Filtered Thread
4. Fur Lined Boots
Mix Regular Boot Design with Filtered Thread
Cowl
1. Cowl of the Second HoCage
Combine a Snake Rune with Six Wasteland Hides
2. Wasteland Cowl
Mix Six Wasteland Hides with Indestructible Thread
3. Dark Cowl(obtain)
4. Basic Cowl(obtain)
page revision: 76, last edited:
28 Sep 2008 02:39