LG2123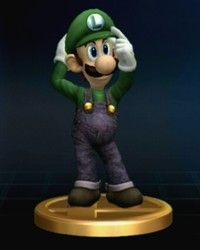 LG2123
Season 21!
Level: 127 - R00t
Viridia Village


- The Village Hidden in Dreams -
Doujutsu: 41 (+6)
Range: 1-22
Genjutsu: 40 (+39)
Strength:+16 Range: 1-43 Successes: 4
Ninjutsu: 40 (+39)
Strength:+16 Range: 1-41 Successes: 4
Taijutsu: 47 (+38)
Strength:+16 Range: 1-40 Successes: 3
Notice: Information on this is solely the responsibility of the player.
Character Description
A nice guy with several scars all over his body that represent his failed missions.
History
Joined several years ago. Went up in ranks one after another, solving content like Reaper, Monochrome, The Note and more. Currently trying to complete r00t, Pizzawitch and Hero's Quest
Bloodlines
Redeye
Eye of the Storm
The Power of Greass
Heart of the Cards
Allies
Tons.
Techniques and Jutsu
A boatload.
Summons
Several
Items
Also a boatload.
Themes
Several.
Trophies
A lot.
Awesome Abilities
A few.
Signature
page revision: 4, last edited:
11 Dec 2015 16:21