Kingofk13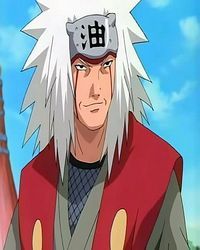 Kingofk13
Season 3!
Level: 48 - Jonin
Fantasy Village


- The Village Hidden in Dreams -
Doujutsu: 5 (+0)
Strength:+0 Range: 1-12
Genjutsu: 20 (+4)
Strength:+8 Range: 1-18 Successes: 1
Ninjutsu: 21 (+9)
Strength:+7 Range: 1-19 Successes: 1
Taijutsu: 21 (+4)
Strength:+6 Range: 1-21 Successes: 1
Notice: Information on this is solely the responsibility of the player.
Character Description
He is a well-mannered fighter who has an affinity for awesomeness. He is normally very polite, but when he is angry, he becomes very dangerous and unpredictable. His Bankai unleashes a strange power; he has the ability to control the souls of the dead. He can use those souls to bind things, or even attack enemies. When he is in Bankai, his zanpakutō takes the form of a large scythe, which also enhances his powers by a huge amount.
History
Bloodlines
Eye of the Storm
WhiteEye
The Trade
Blood of the Reaper - Cobrakai
Not Wasteland Disease
Eye of the Storm
Allies
Awesomest Allies :
Grandmaster P
Hyuk
Nadeshiko
Billy Lvl. 3
Emosuke Lvl. 3
Haus
Strawberry Lvl. 3
the most awesome, J-Diddy!
Summons
Awesomest Summons :
Bone Daddy
Princess Slug
Amanda
Items
Awesomest Items :
Survived the Impossible
Sannin's Premium
Loyal Sacrifice
Dark Band
Letter of Marque
Regalia
Fireworks Launcher
Knightmare Frame
Boots of Walking
Storm's Fury
Solid Shades
Pokerballs
Hacksaw
Themes
Opening Themes-
Hey, Hey, We're the Ninja!
The Flash
Ascension
Killer Montage
What The Crap
Floating on Air
Battle Themes-
Stand By Your Ninja
Teacher's Pet
Flip Out
Battle of Champions
Warstruck
Drunken Fist
The Road to Womanhood
Nothing Is Happening
Ending Themes-
Good Night, Ninja
Seasons Don't Fear
All Together Now
Money for Nothing
Phoning It In
Trophies
Welcome to the Other Side!
Somebody's Watching You!
The Pen is Mightier
Signature

page revision: 44, last edited:
02 Nov 2008 21:10