Hungry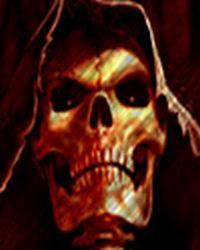 Hungry
Season 7!
Level: 25 - Chunnin
Toxic Village


- The Village Hidden in Deadly Waste -
Doujutsu: 6 (+0)
Strength:+0 Range: 1-10
Genjutsu: 13 (+14)
Strength:+14 Range: 1-24 Successes: 2
Ninjutsu: 3 (+19)
Strength:+13 Range: 1-27 Successes: 2
Taijutsu: 9 (+16)
Strength:+13 Range: 1-27 Successes: 2
Notice: Information on this is solely the responsibility of the player.
Character Description
History
Bloodlines
Allies
All
Techniques and Jutsu
Summons
Items
Themes
Ascension
Hey, Hey, We're the Ninja!
Killer Montage
You Spin Me Right 'Round
You See Right Through Me
Floating on Air
Reach for the Sky
What The Crap
The Flash
Teacher's Pet
Stand By Your Ninja
Battle of Champions
Nine Tails
Love Only Yourself
Warstruck
Flip Out
The Road to Womanhood
Nothing Is Happening
All Together Now
Money for Nothing
Good Night, Ninja
Seasons Don't Fear
Phoning It In
My Name Is
Trophies
Welcome to the Other Side!
The Pen Is Mightier!
Somebody's Watching You!
Signature

page revision: 3, last edited:
08 Oct 2008 02:32