Cruven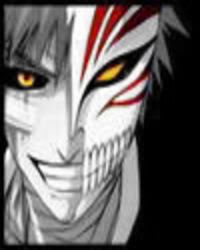 Cruven
Season 3!
Level: 70 - Jonin
Havoc Village Village


- The Village Hidden in Underworld -
Doujutsu: 14 (+0)
Range: 1-18
Genjutsu: 23 (+3)
Strength:+5 Range: 1-26 Successes: 1
Ninjutsu: 24 (+2)
Strength:+4 Range: 1-27 Successes: 1
Taijutsu: 23 (+7)
Strength:+4 Range: 1-25 Successes: 1
Notice: Information on this is solely the responsibility of the player.
Character Description
Reaper Blood:
Currently, your Blood State is Bankai
(+5 Levels, -1 Strength)
Team Bonus:
History
Missions Completed
D Missions: 610
C Missions: 2172
B Missions: 1703
A Missions: 538
AA Missions:
S Missions: 9
Reaper Missions: 1116
Monochrome Missions: 92
Outskirts Missions:468
Wasteland Missions: 154
Burger Missions: 634
R00t Missions: 6
Bloodlines
Allies
Techniques and Jutsu
Summons
Items
Themes
Opening:
Floating on Air
Hey, Hey, We're the Ninja!
Killer Montage
What The Crap
Battle:
Stand By Your Ninja
Battle of Champions
Flip Out
Nothing Is Happening
Stand By Your Ninja
Teacher's Pet
Warstruck
Ending:
All Together Now
Good Night, Ninja
Seasons Don't Fear
Phoning It In
Trophies
Welcome to the Other Side
Somebody's Watching You!
Signature
page revision: 84, last edited:
10 Sep 2009 15:09