Belzera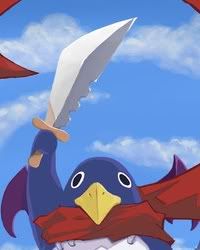 Belzera
Season 12!
Level: 156 - Ex-Kage, r00t
Dood Village


- The Village Hidden in in Prinnines -
Doujutsu: 45 (+8)
Strength:+2 Range: 1-28
Genjutsu: 41 (+25)
Strength:+14 Range: 1-42 Successes: 1
Ninjutsu: 41 (+30)
Strength:+13 Range: 1-41 Successes: 1
Taijutsu: 41 (+38)
Strength:+13 Range: 1-42 Successes: 1
Notice: Information on this is solely the responsibility of the player.
Character Description
History
Born in Water Wing village.
Left to found Maou.
Ascended to Kaijuship.
Founded Dood.
Closed down Dood.
Moved to The Island
Bloodlines
White Eye
Blood of the Reaper
Eye of the Storm
Not Wasteland Disease
Power of Greass
The Trade
Allies
Tempest Kitsune
The HoClaus
Billy lvl 3
Emosuke lvl 3
Pinky lvl 3
Stalkergirl lvl 2
Good Boy lvl 3
Techniques and Jutsu
Soul Reaper Style: Explode, Grimoire!
Summons
Items
Plug Suit
Vampire Cloak
Polar Star
Regalia
Power over 9000
Troll Account
Ninja Dog
Chakra Armor
Themes
Ascension
Floating on Air
Hey, Hey, We're the Ninja!
Killer Montage
Reach for the Sky
What the Crap
Battle of Champions
Drunken Fist
Flip Out
Lucky Sevens
Nothing is Happening
Stand by Yout Ninja
Teacher's Pet
The Road to Womanhood
Warstruck
All Together Now
Good Night, Ninja
Money for Nothing
Phoning It In
Seasons Don't Fear
Write it Down
Trophies
Aim for the Top
Bottoms Up
Goth Goth Loli Loli
Into the Loop
Knightmare
Loop the Loop
Monster Hunter
Ninja World Warrior
True Blood
Wheel Winner
Destiny Obtained
Man Purse
Spin to Win
Awesome Abilities
Signature

page revision: 7, last edited:
26 May 2011 13:04