Baku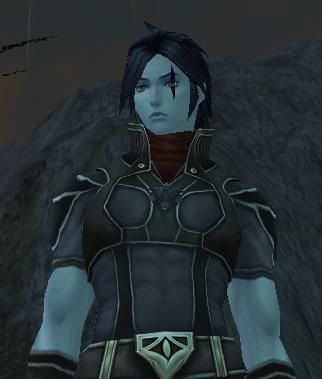 Baku
Season 3!
Level: 49 - Jonin
Penumbra Village


- The Village Hidden in Darkness -
Doujutsu: 14 (+0)
Range: 1-13
Genjutsu: 16 (+4)
Strength:+7 Range: 1-22 Successes: 2
Ninjutsu: 16 (+4)
Strength:+7 Range: 1-24 Successes: 2
Taijutsu: 17 (+8)
Strength:+6 Range: 1-23 Successes: 2
Notice: Information on this is solely the responsibility of the player.
Character Description
Baku is a blueish-grey skinned Asura male, he has a lean build. He woke up on Trainee Island with no memory of his past. He went through a strange portal in the woods north of Horizon and arrived in the Lost Saga Village. He was the Co-Leader of the EternityKeepers of Horizon, a guild that helped out weaker beings and trained new arrivals to the realm. He has lived several centuries in the world of Billy. A total of three lifetimes to be exact. He is very powerful and very loyal to whomever his Kage happens to be.
History
Full name: Yobakuzu Gemusu
Family: None
Close friends: Manarcher
Nezumiiru
Nick
Wrydryn
Bloodlines
RedEye
Allies
Manarcher and all of Penumbra
Summons
AerNia his beloved Pantera partner
Items
Ninja Puppet: 4
Heck Butterfly: 1
Professor's Hat: 1
Monster Mask: 1
Ring of Wisdom: 1
Ninja Dog: 8
Soul Glove: 1
Substitute Soul Reaper Badge: 1
Badge of Power: 1
Giant Fan: 1
Ring of Power: 1
Necklace of the First HoCage: 1
Soul Candy: 1
Sword of the Reaper: 1
Blue Flower Hairpin: 1
Chakra Armor: 1
Trench Knife: 1
RingEye: 1
Badge of Courage: 1
Counterfeit Permit: 1
Desert Robes: 1
Themes
NA
Trophies
Groovy
Awesome Abilities
Unflagging Endurance
Signature
page revision: 7, last edited:
03 Sep 2010 04:42